We live in a fast-paced world where everything comes and goes with little to no time of adjustment. At ZuriRose & Co, we resort to the old tradition of handcrafted products, meticulously focusing on every detail, strand and leather piece that goes into each of our Moses baskets. You can say we are perfectionists and we love it.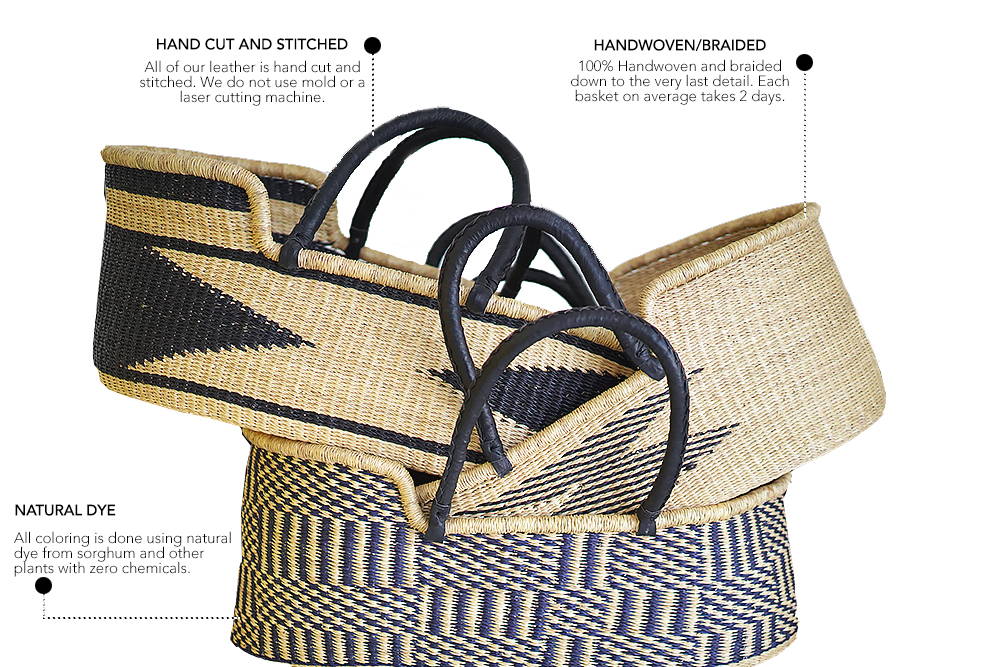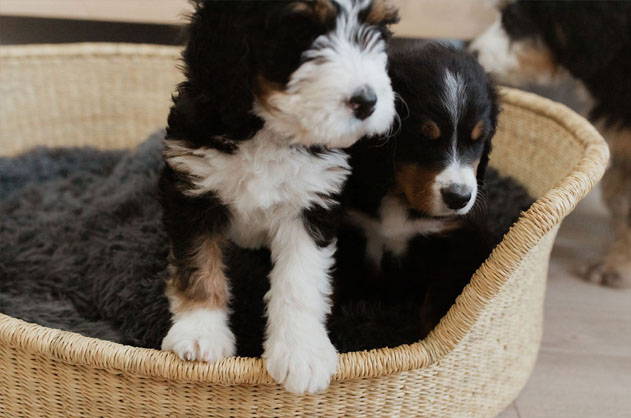 Our Bolga dog baskets are 100% Authentic and ethically handmade by our weavers in Ghana (Fair Trade Program) using natural grass known as "Elephant grass". This natural material has bamboo-like robustness that provides long-lasting sustainability and durability. Please note: Our dog Baskets are made directly by us and our team of weavers. We "DO NOT" use middle people.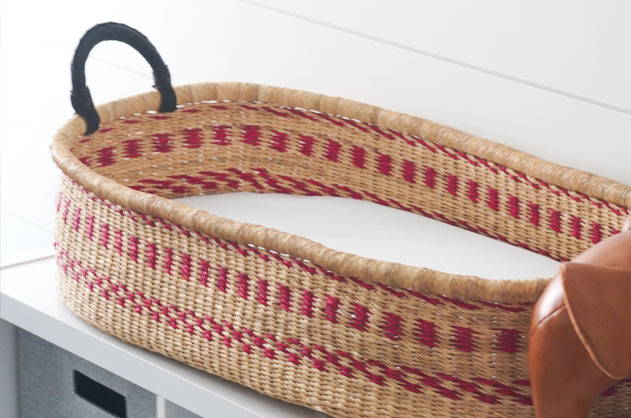 Our Bolga changing baskets are unique, beautiful and made to cradle your little one when it comes to quickly changing their diapers or simply preparing them for the day. With the simple design and durable construction, little gets in the way of you achieving your day to day task. Each changing basket comes with leather stitched handles allowing you to easily move from point A to B.
BEAUTIFUL BASKETS. BEAUTIFUL PRICES.