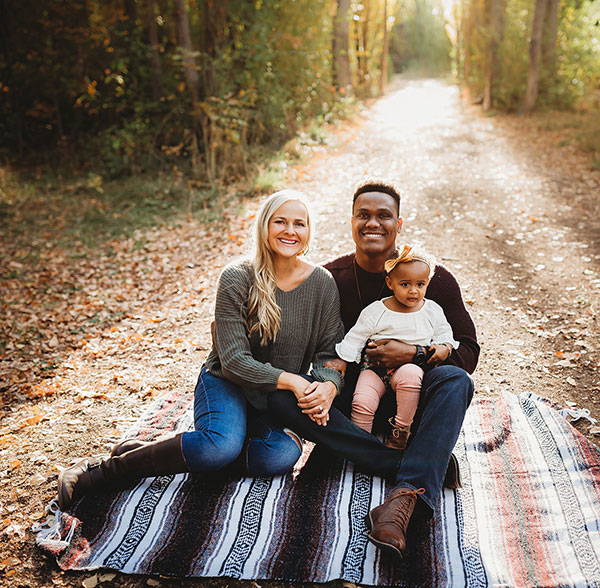 We all have those turning points in our lives. Mine was when I gave birth to my daughter. It was then that I became obsessed with not just finding the perfect baby products, but more so, owning products—and later on, selling products—that promotes sustainable social change.


Our carefully crafted African Moses Baskets are exactly that. Each Moses basket goes beyond the bounds of comfort and high-quality craftsmanship. They are ethically produced by extraordinary artisans from a town on the Upper East region of Ghana: Bolgatanga or Bolga.
I bought a single Bolga Baby Moses basket way back for its aesthetic appeal and top-notch craftsmanship. The day-in, day-out stories of the women who painstakingly create these baskets fueled me to do better. To do more. To create a positive impact. To create shared value within a community of women.
Please allow me to wholeheartedly thank everyone who purchased our products. We are truly humbled by your commitment to create a positive change by breaking the barriers that prevents the women of Ghana from becoming financially independent, and for preserving the wonderful age-old skill of basket weaving. Again, my sincerest thanks. You are amazing!

Brooke W. Mgonja
Founder of ZuriRose + Co
EMPOWERING THE WOMEN OF GHANA
All of our African Moses baskets are meticulously created by the indigenous Frafra people in the town of Bolga—most of which are mothers who are powering through life's daily struggles within their community.
We believe that one of the best ways to help them out is to continuously provide them with sustainable jobs. A continuous source of revenue will have a positive effect on these wonderful artisans than one-off handouts. Basket weaving is more than just an income-generating activity for these talented Ghanaian artisans. By weaving with a group, the women improve their social ties and self-esteem.
Unlike other regions in Ghana, Bolgatonga cannot achieve significant agricultural development due to environmental constraints. This is the reason why the women of Ghana rely on basket weaving as a source of income rather than farming.
Due to the growing demand in basket weaving, these artisans face unique challenges that significantly affects their professional growth. In the coming years, we will solve the most pressing developmental pain points that they face today by upgrading their training without sacrificing the skills and traditions that has been shared between generations. This will include supplying weaving equipment as well as protective kits to handle some of the tedious braiding that goes into each Moses basket.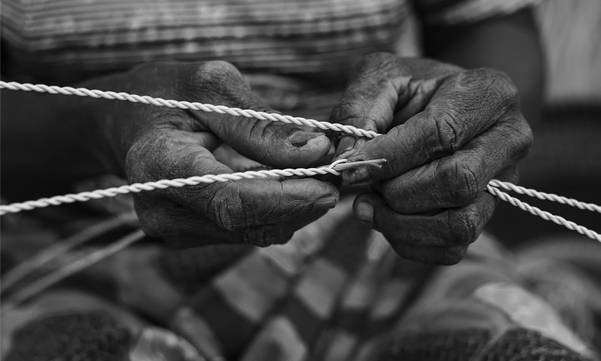 Above image: Close-up look into the braiding of elephant grass prior to weaving a basket.
In this wonderful journey, our why will always be to place a higher value on your children's comfort and safety through well-crafted Moses baskets and to provide consistent economic opportunities for Ghanaian artisans in order to break the cycle of poverty.
We are 100% committed in making this happen, no matter what the odds are. We will make sure that the decisions of those who will buy our Bolga Moses baskets gets funneled into social good.
We cannot close the poverty gap in Ghana. But we will surely try to create a significant change no matter how small to empower the women and artisans of Bolga.