HANDCRAFTED DOG BEDS PROVIDING MAXIMUM COMFORT AND DURABILITY.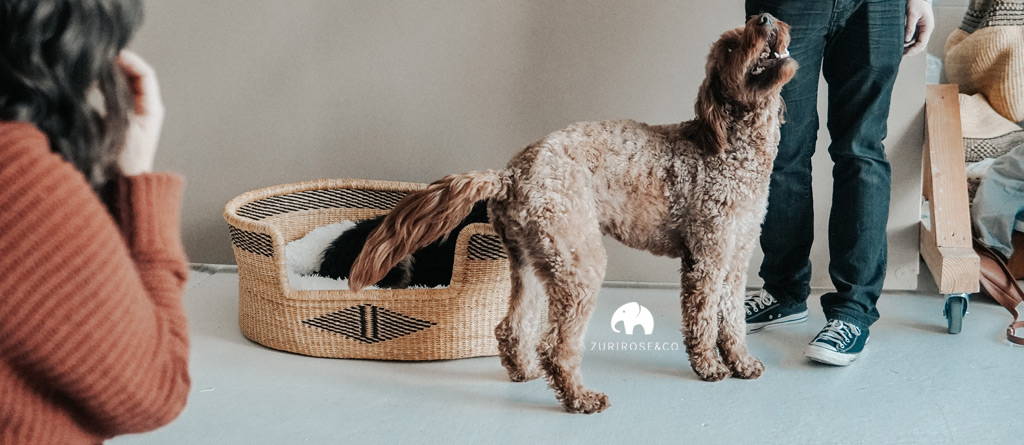 When you see your dog adapt fast to his/her new sleeping bed, it's always gratifying and genuinely fantastic. Our woven dog beds are made entirely of natural grass called "Elephant grass," which has a malleable and water-absorbing texture. It is the texture of this material that entices dogs/cats to rub against it, according to observation and many reviews.


Our woven dog beds come in 3 standard sizes:
XL Dog Beds - Best suited for medium-sized dogs (Lab, Husky, Border collie, and Boxer)
Large Dog Beds - Best suited for small-sized dogs (Pug, French bulldog, Boston terrier)
Small Dog Beds - Best suited for Small Sized dogs & Regular Sized Cats (Chihuahua, Pomeranian, Maltese)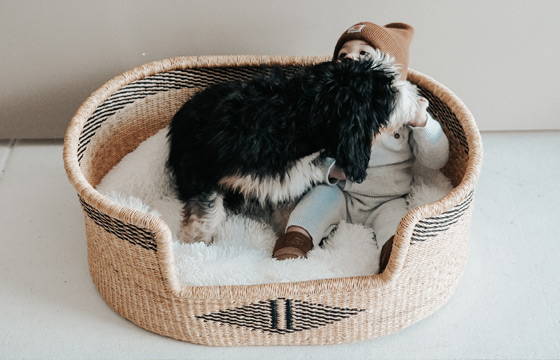 ADVANTAGES TO OUR DOG BED BASKETS


Stylish & Décor – Our dog beds come in a variety of colors and patterns to fit your décor. Whether you are looking for a modern minimalistic look or something with more of a traditional feel, we have the perfect bed for you and your pup. Not only are our beds stylish, but they are also extremely comfortable. Your dog will love relaxing on their new bed, and you will love how great it looks in your home.
Lightweight & Durable – Our dog beds are made of light materials but are quite durable. Your dog may quickly jump in, curl up, and be completely comfortable without the bed folding/bending, or breaking. Please remember that if you have a puppy or a dog that chews, you should keep an eye on them for the first few days to encourage them not to do it.
Cleaning & Maintenance – Our dog beds are extremely flexible to water, so if they bend or lose shape in any way, simply soak them with water and mold them back. All 24 Hours in direct sunlight. What a fantastic feature! In addition, because of the water absorption and malleable nature of elephant grass, our baskets are simple to clean and wash down. A soft-bristled brush can effortlessly clean a basket removing most dirt/light stains.